This project was initially part of my Visual Communication course which we were asked to redesign the visuals of a local non-profit organization website. 
After the completion of the course, I took the initiative to dive deeper into improving 
th
e user flow and information delivery of the website to help Treehouse better convey its vision and goal to the public. 
2019.09 - 2019.12  (10 weeks)
Visual Design, UX/UI Research 
Figma, Adobe XD, Illustrator 

(Feel free to interact with it :) 
Treehouse is a is a non-profit organization whose mission is to provide youth in foster care with opportunities and resources to complete high school and launch successfully into adulthood. 
The current website adopted a good color scheme, but was
visually outdated
,
flooded with repetitive content
, and has a
poor use flow
.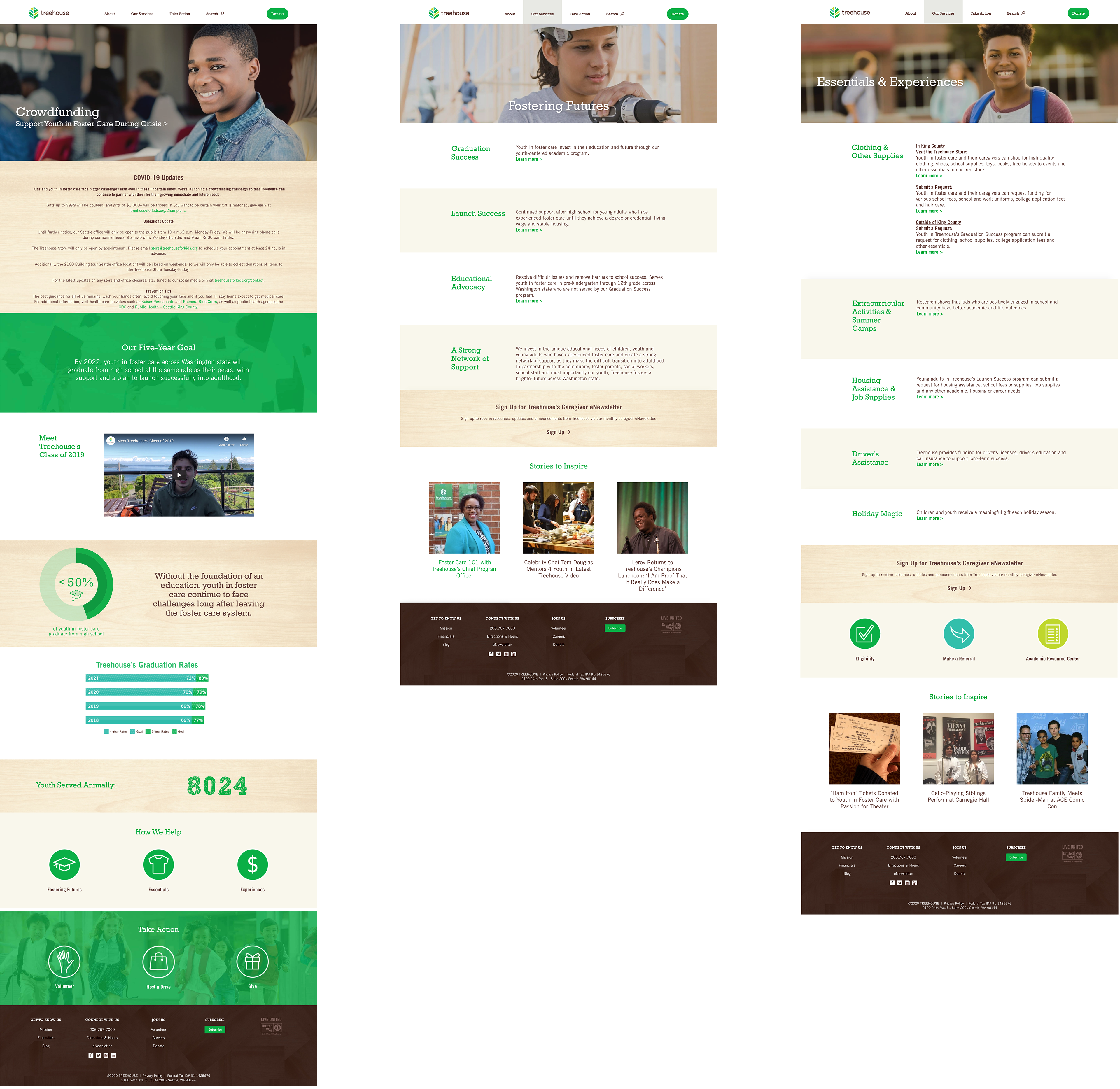 Before I dive into the redesign process, I reached out and coordinated a phone interview with the Public Relations Specialist of Treehouse to learn more about Treehouse's objectives and target audiences of the website. Here's what I found: 
Goal of Website: 
Show donors and volunteers
how the program is making impact and how they 
might 
influence 
someone's life. 

I first conducted a heuristic evaluation to evaluate the current website, specifically focusing on the information architecture and the efficiency of use. 
I cre

ated the following 
site map
to highlight some of the key usability issues
that I've encountered while inspecting the website.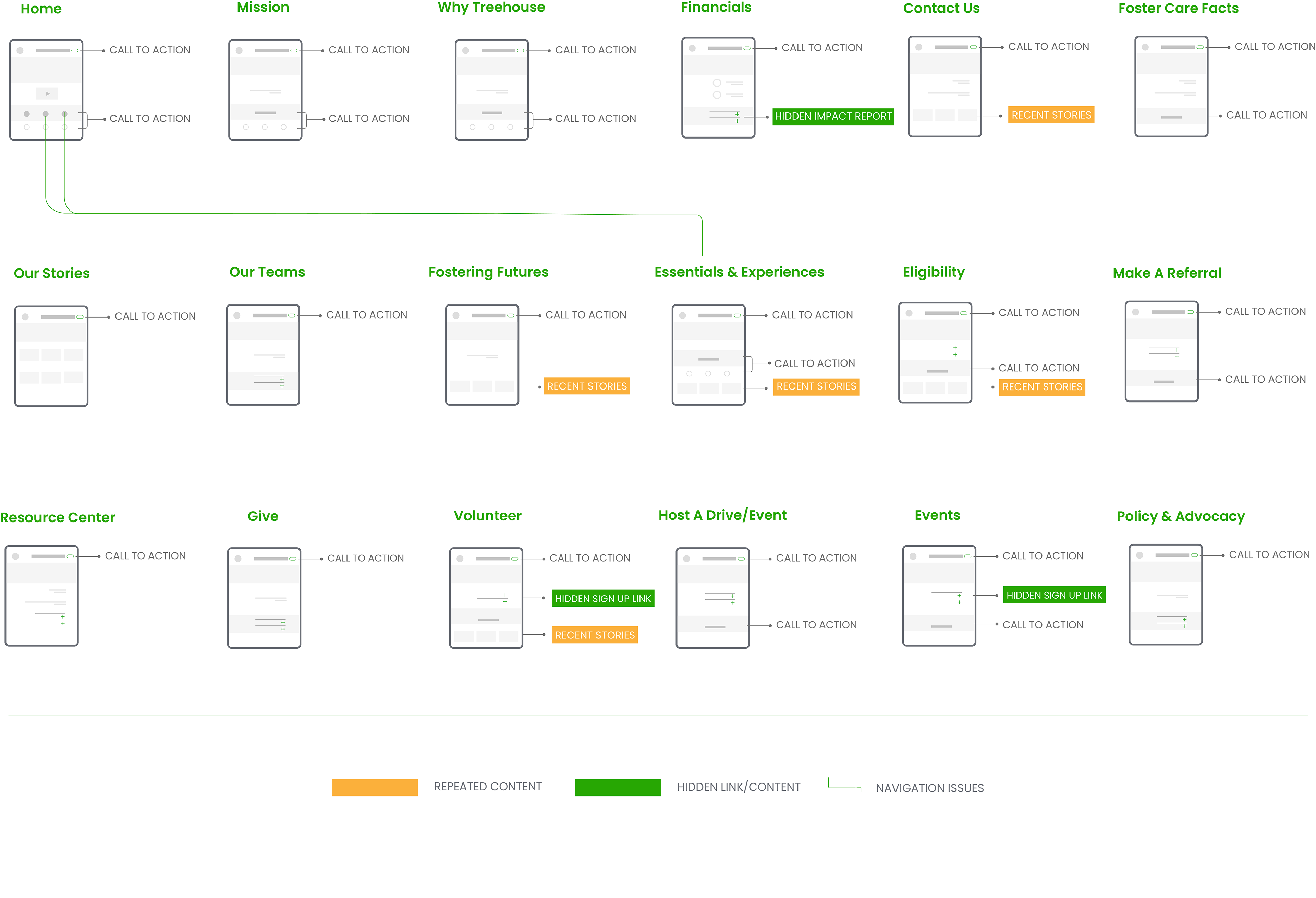 To confirm the findings I discovered from the heuristic evaluation, I conducted usability testing with five potential users. They were prompted to share their initial impression of the home page, locate the eligibility requirements, and sign up for volunteer events, etc. The result reveals the following: 
01.
Users didn't feel compelled to donate because they couldn't see the 
            direct 
impact they might have on the youth in foster care 
02.
Users found there were repeated contents throughout the website
03.
Users felt overwhelmed by the amount of call-to-actions button
Based on the findings gathered from the client and potential users, I did an
affinity diagram
and identified 
four focus areas
that need to be improve upon in order to accurately communicate the mission of the organization and facilitate positive user experience.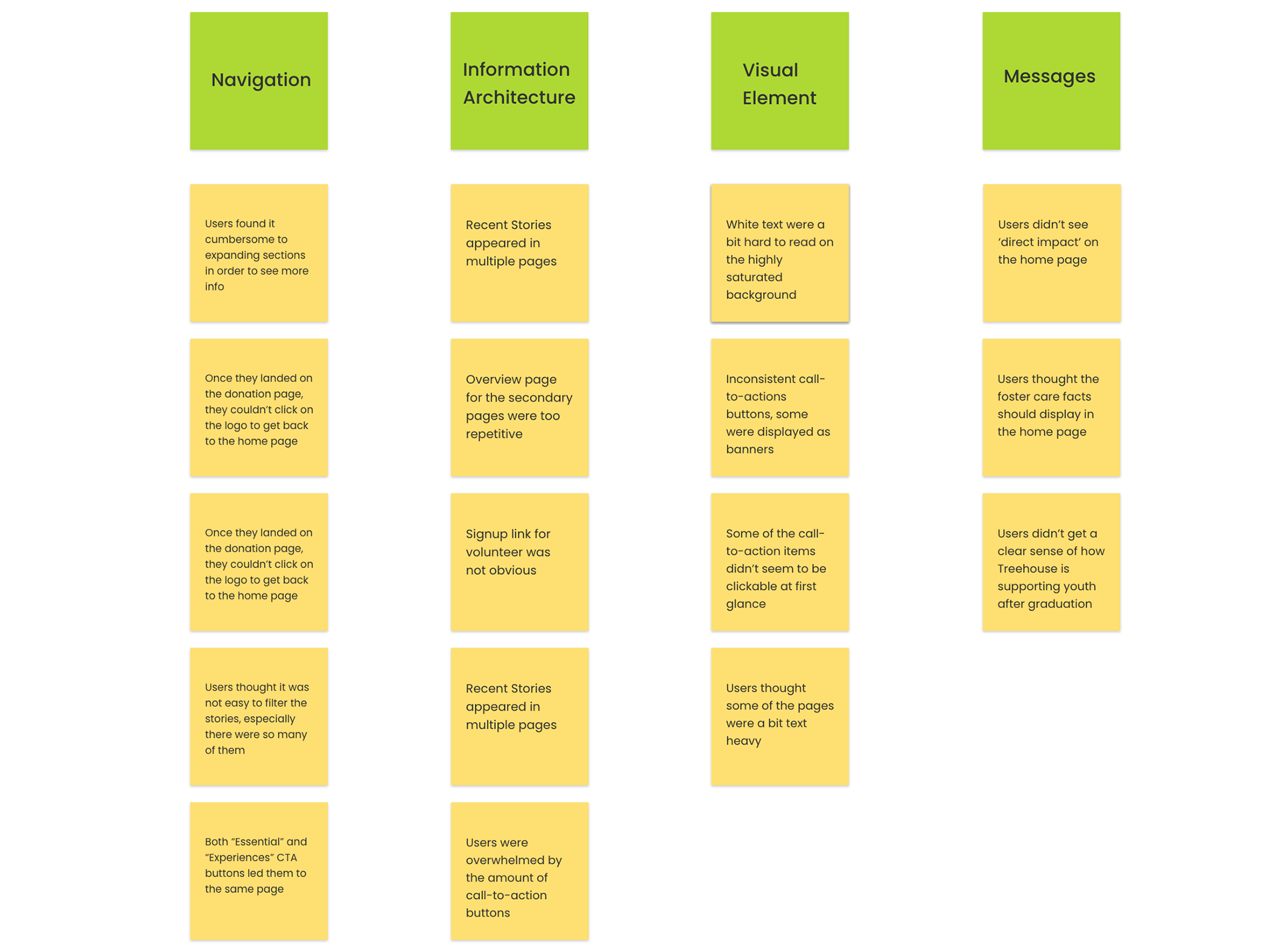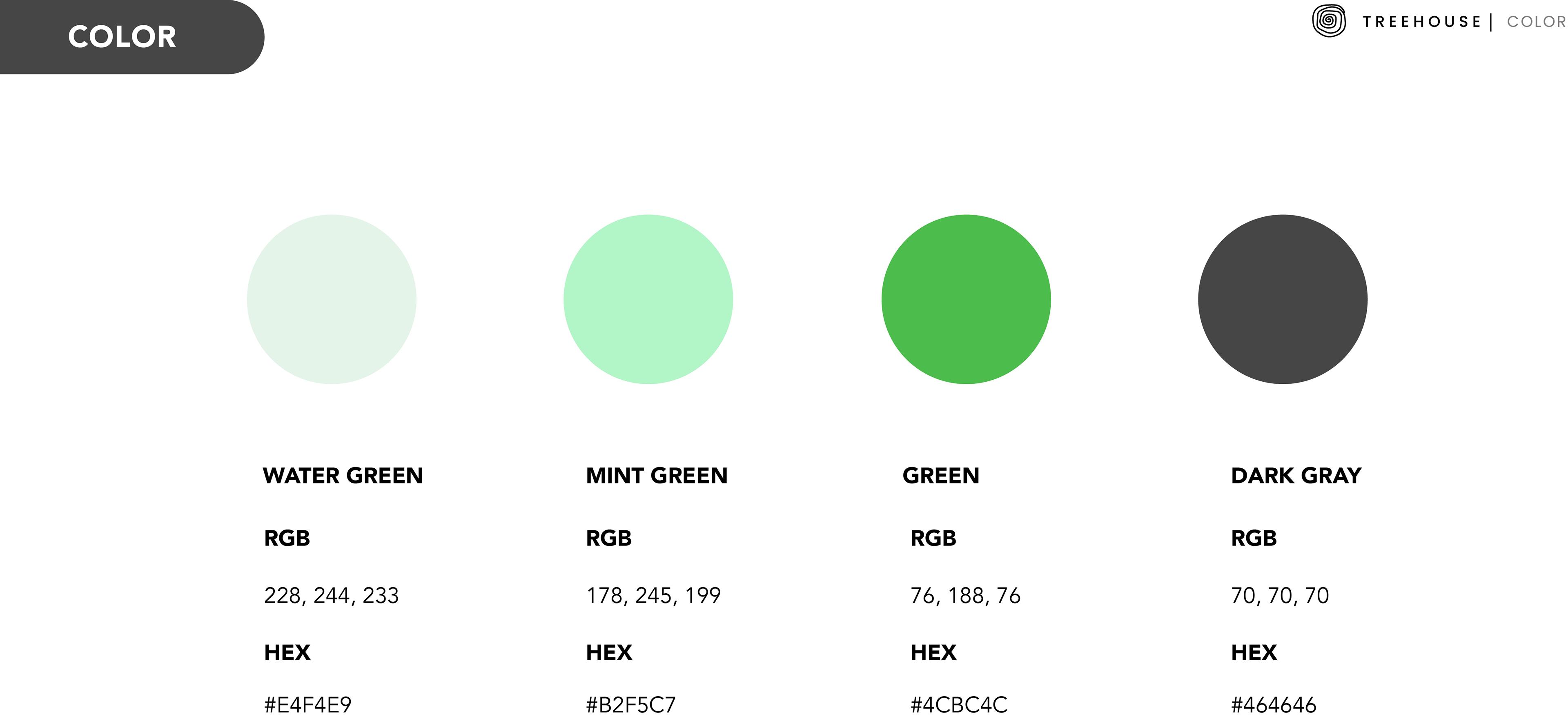 Outline how the website should work before how it should look :)