A Cisco sponsored project that investigates 
the usability of the whiteboard feature of Webex Teams on iPad. 
Investigate a collaboration system in real-world context. 
10 weeks, H

CDE 517

Team Project 
Usability Testing, Visual Design 
Figma, Illustrator, Photoshop
How might we improve the whiteboard feature to better support online collaboration? 
I
What is Webex Teams Whiteboard?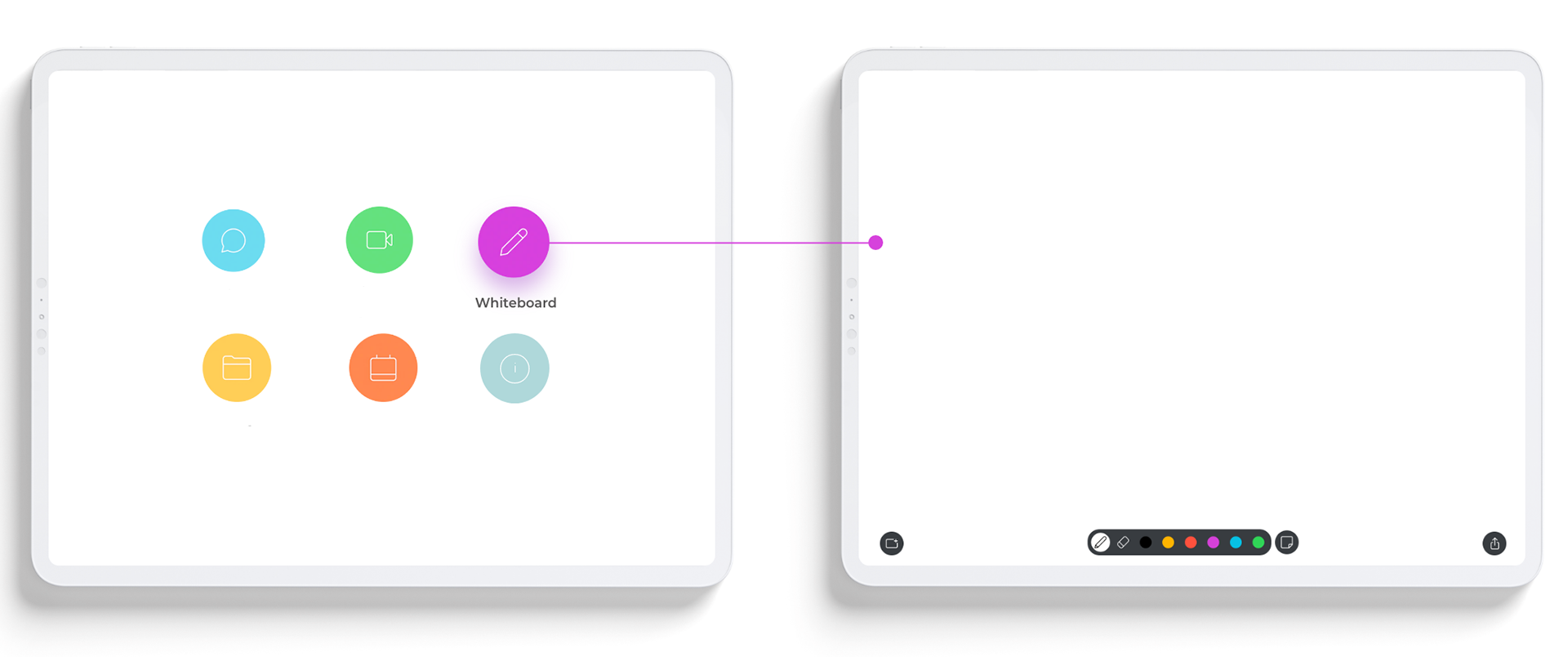 Navigate From the Menu to the Whiteboard 
01.
How easy or difficult is the

whiteboard

feature to learn and use? 
02. 
How effectively does the whiteboard feature support remote collaboration on iPad in terms of efficiency and accessibility?

We narrowed down our target users to information workers who need to communicate and collaborate with co-workers regularly on iPad. 

These people have substantial demand for a remote collaboration tool that can be used with confidence. For this purpose, we managed to recruit
7 users
(3 pilots, 4 users) with the professions of IT professionals, product managers, or designers. 

​​​​​​​
All our users met the following criteria: 
● 
Over 2 years of wo

rk experience 
●
Never used an iPad or whiteboard feature for collaborative remote meetings 
● 
Have online meetings at least 3 times/week ( > 15 mins) 
We conducted
in-person moderated usability testing
, all test sessions last about an hour and were video-recorded. Participants were given a set of 6 pre-study questions, 13 tasks, and 7 Post-study questions. We
created scenarios asking the participate to collaborate with a colleague (one of our group members) 
on the whiteboard during the remote meeting.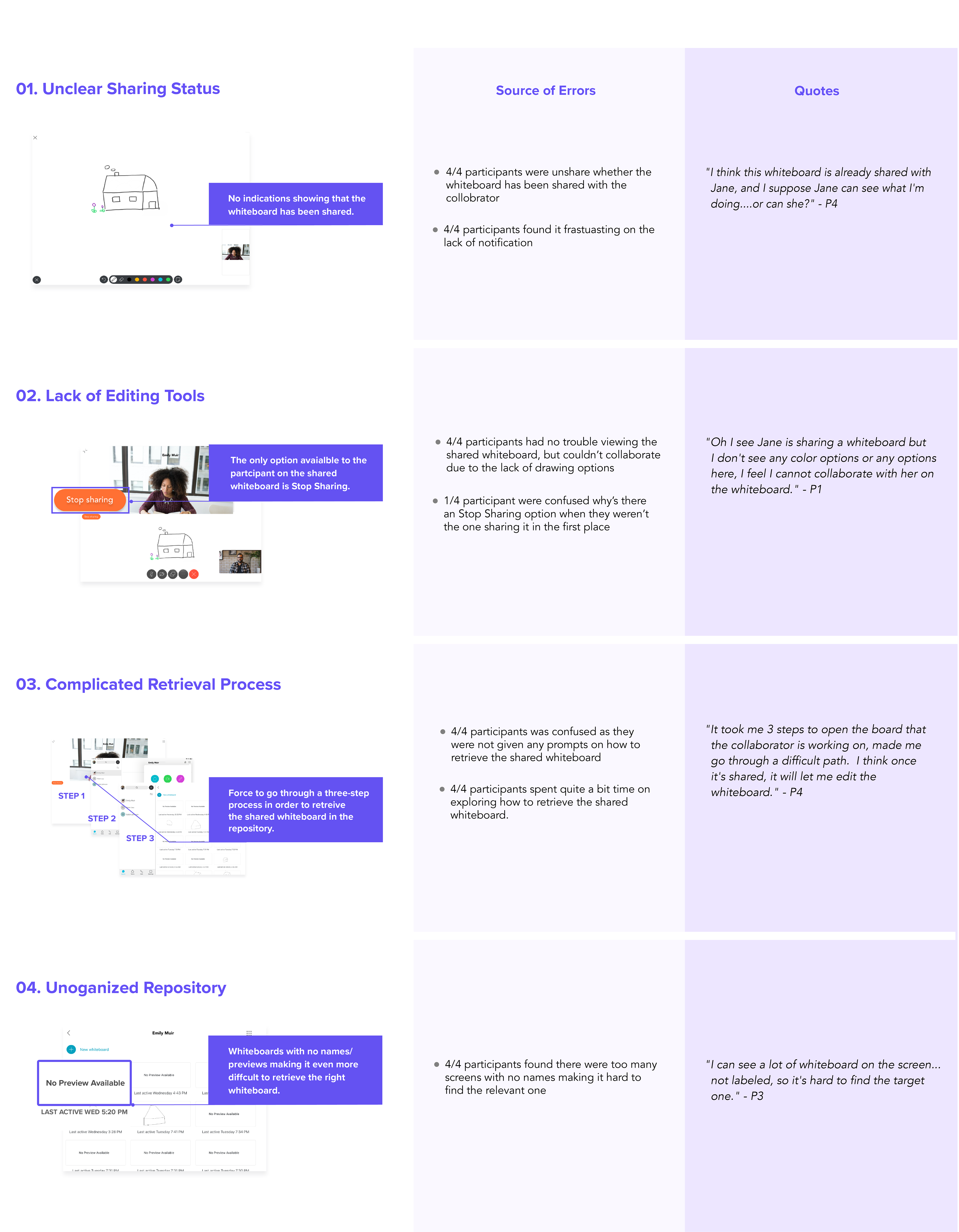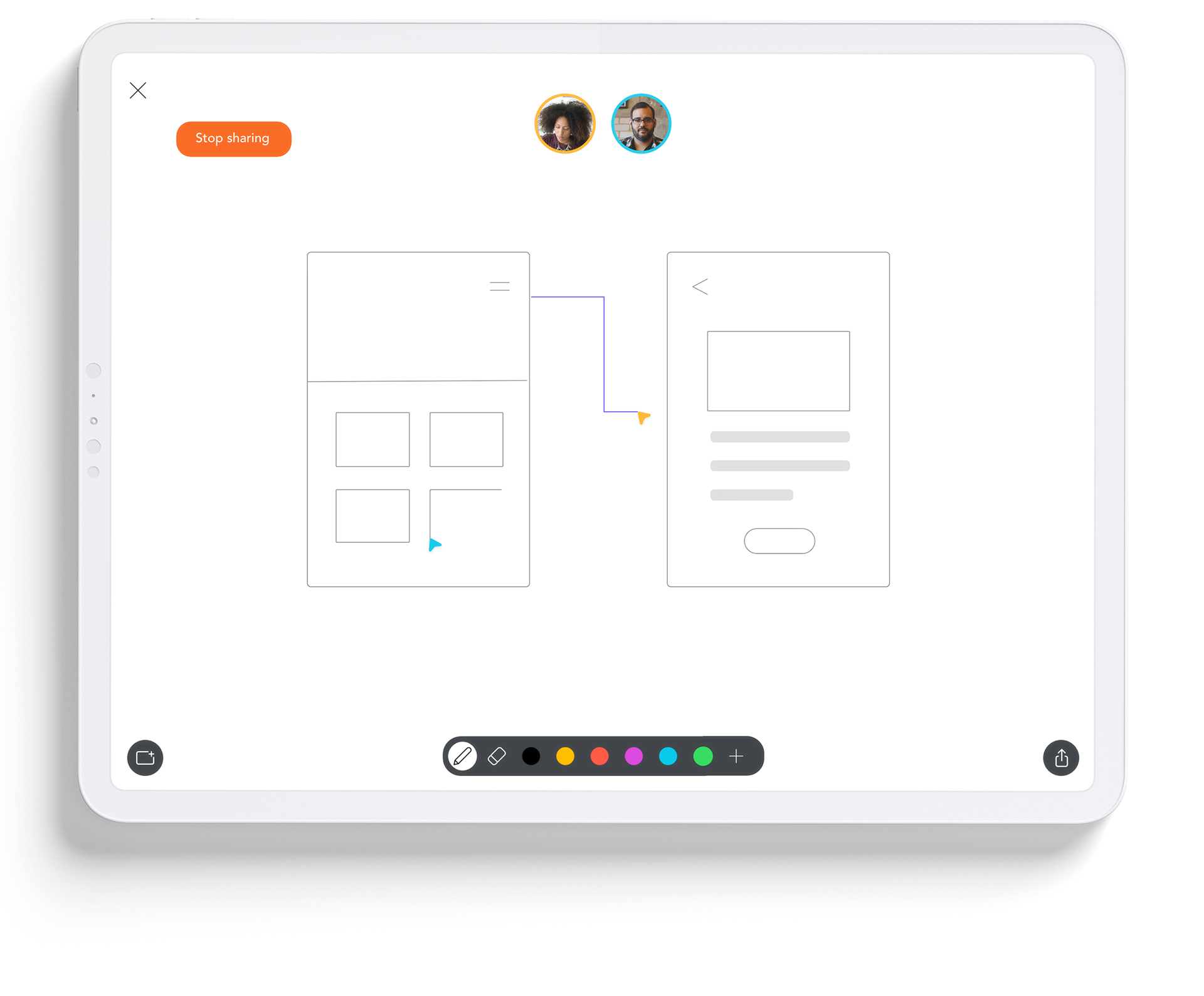 01.
Showing Sharing & Editing Status
━━ 
A

ddress

ing Findin

g# 1, 2, 3
● 

Whiteboard will be shared automatically during 
     the 
meeting to eliminate the complicated 
● 

E
diting tools are available once the whiteboard 
● 
Both collaborator and the user profiles will be 
     displayed 
on top to indicate editing status 
02.
Naming & Sorting the Whiteboards
● 

Allowing users to name the whiteboards to enhance
● 
Whiteboards could be sorted by date created and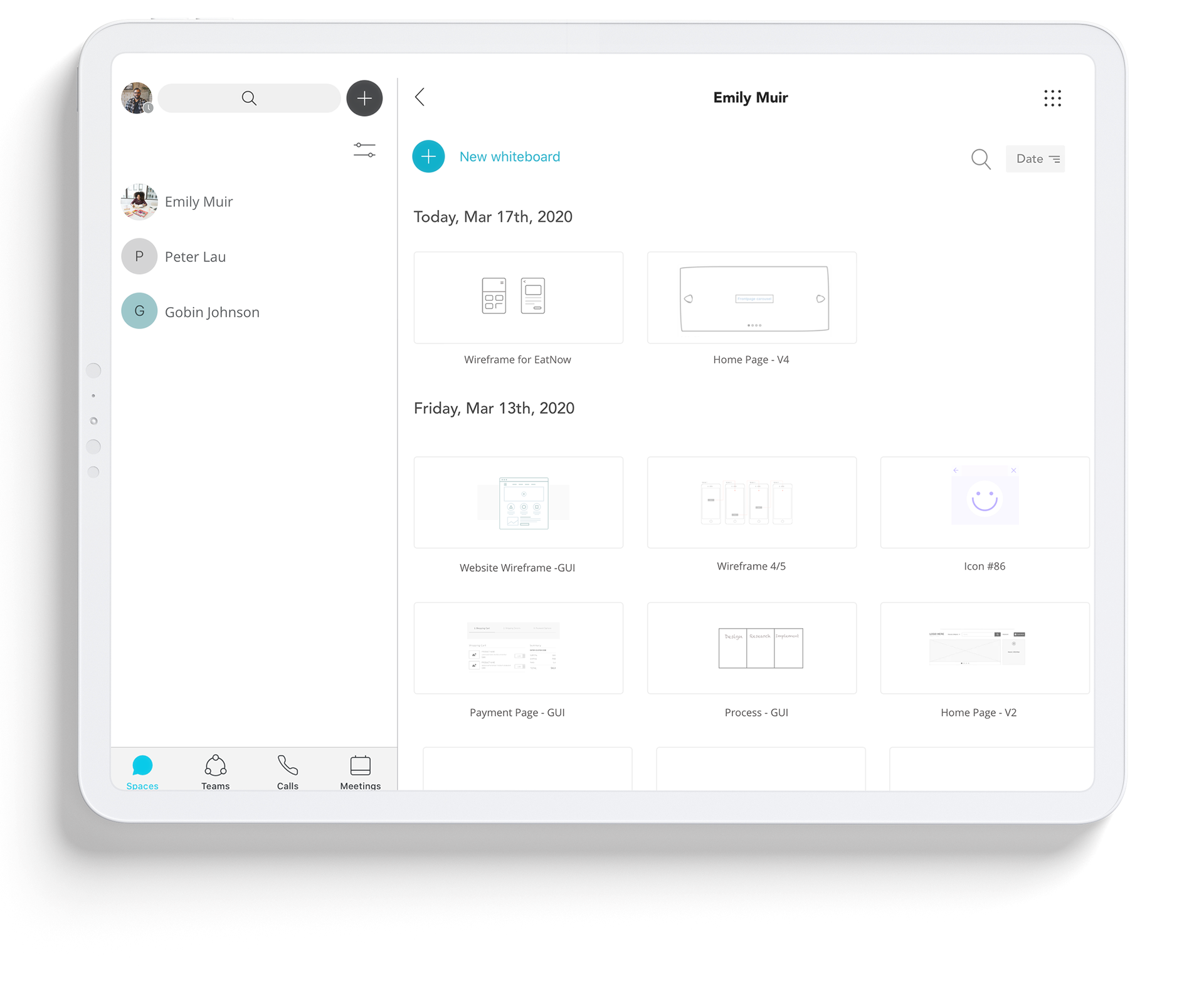 Through this project, I had the opportunity of working with clients in the real world. I learned the importance of
keeping everyone on-board
and ensuring we agree on the same set of goals and expectations. This helped me come a long way from initiating the proposal to completing it and presenting the results back to the stakeholders. 
I also learned that unexpected things might happen during the usability study. It's crucial to try to
stay calm and make adjustment along the way. 
Wow! Thanks for reading this far.